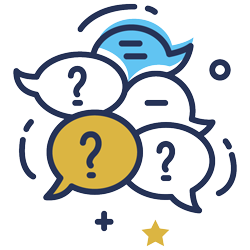 NDIS
Support
Where You
Need It
---
Who is this service for?
Centacare Southwest NSW is a registered National Disability Insurance Scheme provider. Centacare's NDIS Support Coordinator can assist you with the implementation of your National Disability Insurance Scheme (NDIS) plan. Our NDIS Support Coordinators have knowledge and expertise in all plan areas, including Coordination of Supports and Delivery of Services.
Learn More About
NDIS – National Disability Insurance Scheme
IF you already have an NDIS plan or want to know how you can apply for one Centacare can help you.
Centacare is approved to deliver the following services:
Supports Coordination
Our team works with you to organise the supports needed to live your best life.
Our dedicated NDIS Officers assist you to find individualised, quality supports in order to achieve your goals and to participate more fully in the community. This can include initial assistance with linking you with the right providers based on your needs, assistance to source providers and coordinating a range of supports.
Our NDIS Officers aim to build your capacity to manage of your own supports, strengthening your mental health recovery journey.
We do this by helping you:
Understand your NDIS Plan
Choose and organise your supports
Make sure they do what they said they would do or make changes if you're not happy
Work with you when it is time to make a new NDIS plan
See our Support Coordination services
PsychoSocial Recovery Coaching
Designed to support you when your mental health needs means you need increased  levels of support. Psychosocial Recovery Coaching is similar to the role done by a Support Coordinators with the added benefit of:
More Face to Face time to fully understand your needs
Help you get support from Mental Health Services
Therapeutic Supports
When your plan includes funding under Capacity Building- Improved daily living, we can provide counselling by our qualified staff to assist you develop the skills for independence and improve your community participation.