We are thrilled to recognise Stahmann Webster as a silver sponsor of our Blue & Green Tie Ball.
We are honoured to have you on board – your generous donation is being put to good use.
About Our Sponsor:
At Stahmann Webster they pride themselves in being farm-to-table producers of world class walnuts, pecans, macadamias and almonds.
From growing and processing to marketing, Stahmann Webster are a team of hard-working producers and purpose-driven promoters. They specialise in what they do well, recognising that to deliver the best possible product, they need to work hard across all aspects of their business, closely monitoring and responsibly managing every step.
Stahmann Webster are counted on — by their people, their customers and their communities — to deliver what they say. As a good employer and operator, Stahmann Webster take seriously their role as responsible stewards and managers of the land, and as locals, they actively support their neighbours across the country.
At Stahmann Webster, they are fully invested, from the ground up. Because naturally, they believe people should feel good about the choices they make.

Why we are raising funds and awareness?
Centacare South West NSW & headspace Griffith hope that the Blue & Green Tie Ball will raise awareness & much needed funds for mental health & support for the youth of Griffith & surrounding areas.
Purchase your ticket HERE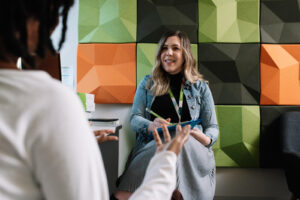 Want to know more?

If you would like to know more about this story; any of the featured people or would like to submit an idea for an upcoming story, 
please get in touch
.